WeChat just released some pictures regarding its view and compatible features in Apple Watch. Apple Watch has already buzzed the world with its enumerous features and different concept. It is a wearable technology, being realeased on 24th of April this year. WeChat App released these pictures to give its application users the idea, that what they can expect from their version in upcoming device.
WeChat was fast to join and develop its version for Apple Watch (iWatch). It will allow its users to use basic and extensive features of WeChat. People can use WeChat's Moment feature. They will also be able to send and receive messages on their watch as they are able to do in their regular mobile devices.
Not only it is limited to messaging , you are also able send/ accept requests on your watch . As per the pictures released , Radar functionality of the app isn't also compromised. Radar feature alerts app user if a friend in the list is near to his location.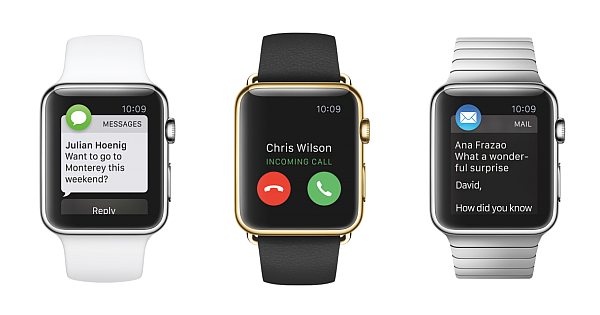 WeChat is said to me the impressive inclusion in Apple Watch list of applications.